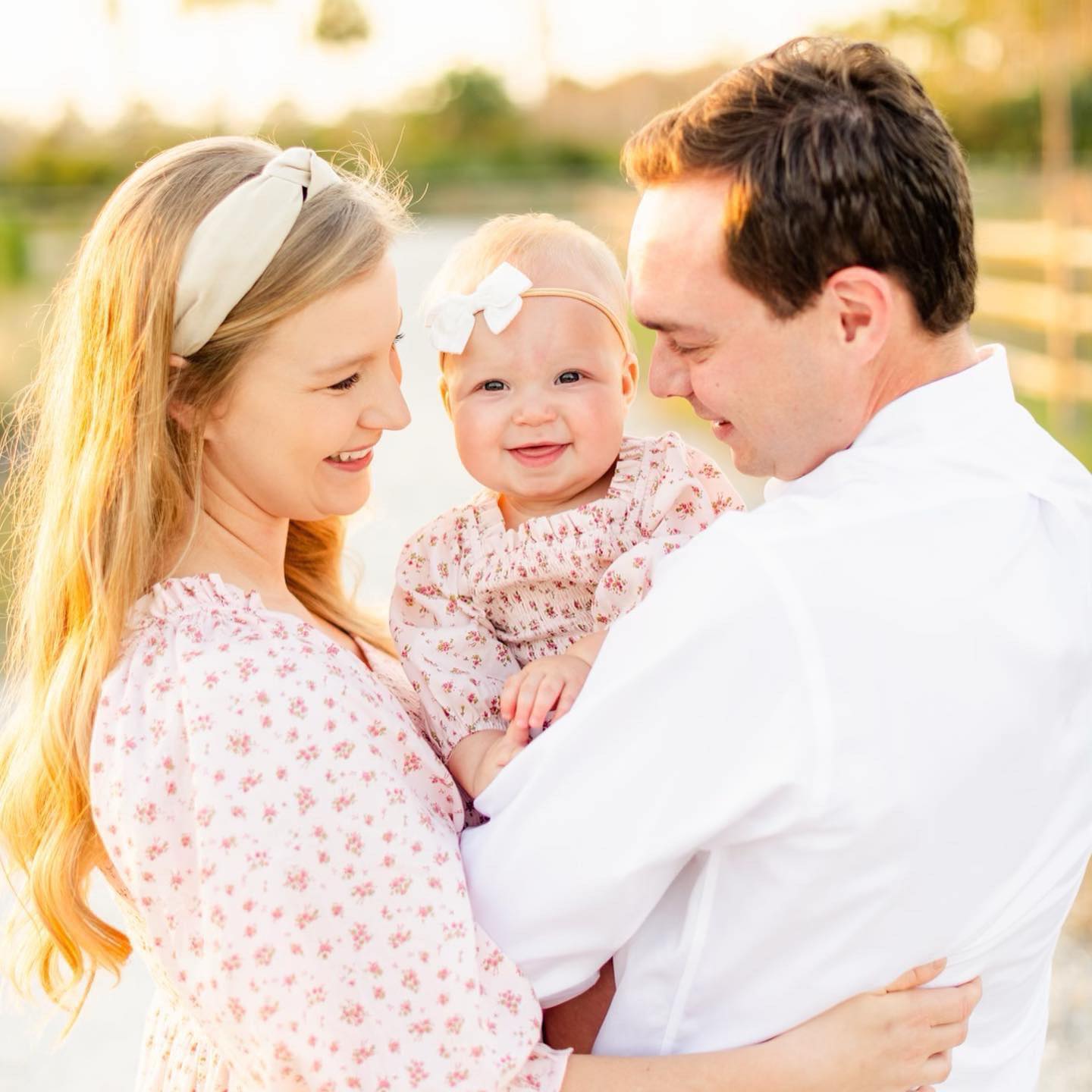 Treatment of fetal conditions can help provide a second opportunity to a new life. Because of their role in a successful case to reverse Fetal Hydrops, the work of doctors at The Fetal Institute in Miami was featured in the new book, A Mustard Seed of Faith: How hope conquered all odds, authored by former patient Brittney Paxson.
Paxson's heartwarming tale captures the remarkable journey of bringing the miracle of life into their family after receiving the devastating news of their daughter's diagnosis of fetal hydrops — a rare and fatal illness with slim chances of survival. Through their unconditional love and faith, Brittney and Dakota Paxson found the strength to do all they could to find care for their little girl.
From a fateful diagnosis, to triumph over adversity
Non-immune fetal hydrops (NIHF) is an abnormal accumulation of fluid within two or more compartments of a fetus's chest. It can have various causes including infections, genetics, chromosomal abnormalities, and more.
A prolonged accumulation of fluid during the pregnancy can compress the lungs and prevent them from developing normally (pulmonary hypoplasia). If the baby cannot be oxygenated, it can result in death.
For Brittney and Dakota Paxson, receiving the diagnosis at 18.5 weeks of gestation was crushing.
"When a condition like NIHF becomes very significant, the chances of survival decrease and an early intervention can save a baby's life," says Dr. Ruben Quintero, fetal medicine specialist at The Fetal Institute. "We are immensely grateful for the opportunity we get through our work to be a part of successful stories like Brittney and Dakota's, and we are glad that they are able to enjoy life with a healthy daughter as a result."
Learn more about fetal hydrops and other pleural and pericardial effusions.
For the Paxson family, A Mustard Seed of Faith stands as a celebration of life and a testament to the resilience that comes from love and faith in the darkest of times. For the Fetal Institute, it is a reminder of the profound impact that compassionate and innovative fetal medicine can have on the lives of patients.
"Dealing with unexpected and potentially life-threatening conditions during a pregnancy truly requires strength and hope," says Dr. Eftichia Kontopoulos, fetal medicine specialist at The Fetal Institute. "We are proud of Brittney and her family for their resilience to navigate these challenges, and for sharing a journey that will inspire many other families globally."